The Job Fair is free for job seekers!
Resume Tips & Tricks
Save your resume and cover letter under your own name so it is easier for employers to find, for example: "Dwayne Johnson Resume, 2023
Check that it's saved in the correct format (if you need help saving a Word document in a PDF format, check out this quick article!)
If you use a previous cover letter or cover letter template, make sure to update the organization and position information for the role you're applying to, so they know it was intended for them
Double check that your personal information is correct (updated and spelled correctly)
Wondering how long to make your resume? If there are guidelines in the job posting, follow those recommendations. Otherwise, a single page cover letter, with a one or two page resume, is acceptable
When considering what employment history to include:

If it's a frontline/entry level position, stay with your most recent five to seven years of experience
If it's a mid-level position, include up to the last ten years of your work experience
If it's a senior level position (for example, they're asking for 20 years of experience), be sure this is all reflected in your resume
Be sure to include any work history that is relevant to the position you're applying for

If you are newer to resume writing and are worried about the length or content of your resume, include a professional summary or profile, any personal and professional development achievements and activities, and/or volunteer and community work. Unpaid work still supports your skill development and experience.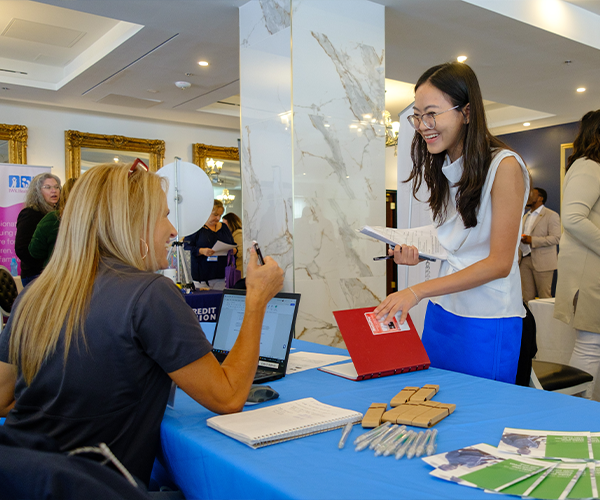 Application Tips & Tricks
Review and follow the application instructions carefully. For example:

A certain email address to send your application to
An online platform profile
A cover letter, or samples of your previous work

If they ask for a cover letter, while you may not get disqualified for not including one, it is in your best interest to submit one. If you're applying to a role that would be a stretch assignment for you, it may not be clear to the reader what transferrable skills you have. As the job seeker, it is up to you to share your story and help them see why you're such a great candidate! The cover letter is a good place for this.
If they're asking for certain information or qualifications, make sure that they are reflected in either your cover letter, resume, or both
Check your junk folder regularly when you're actively applying for positions; be sure to save employer contacts in your address book so they don't get filtered out in the future
Leave yourself enough time prior to the deadline to navigate any technology issues that may arise when submitting your application
If the process involves emailing your resume:

Make sure you write a purposeful subject (for example, the title of the role you're applying for)
Don't leave the email blank! Introduce yourself to set your application apart from other candidates. Something even as simple as "Hi, my name is .... I'm interested in the ... position because.... I'd love a chance to speak more about the opportunity and can be reached at..."
For many organizations, a blank email with no subject line and a mislabeled or unclear attachment could get removed based on their spam/phishing filters

If you receive communications throughout the recruitment process, try your best to be responsive (within two to three business days)
If you put your phone number on your resume, review your voicemail recording to ensure that it accurately reflects the professional persona that you want to portray to potential employers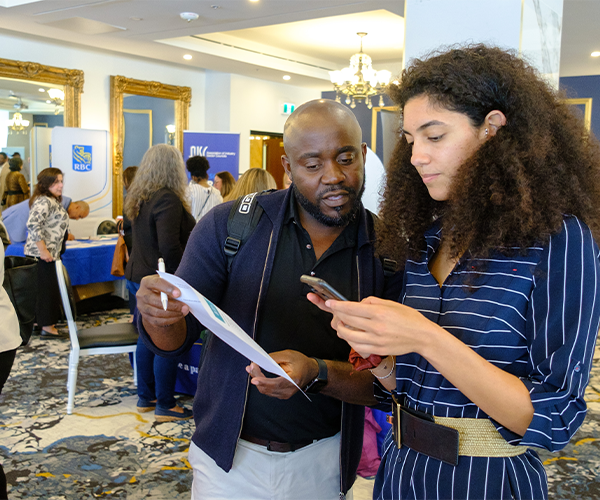 Getting Ready for the Job Fair
Review the employer listing prior to attending. If there's an organization you're interested in, do a bit of homework!

Check their social media channels
Review their website
Come prepared with a few questions / conversation starters to engage with them
Bring a custom cover letter/resume for potential openings

Be prepared – some employers may want to ask you questions on site about your skills and experience. Think of ways you can share your qualifications in an engaging way through conversation
Get ready to network! There are many ways to create your own opportunities to network with other professionals and potential employers:

Ask a senior member in your organization if they would consider being your mentor
Get a LinkedIn profile set up to display and share your skills, education and qualifications
Have copies of your most recent/up to date resume ready
Ask if they will be attending any future/upcoming job fairs

Be aware of your presence – wear a name tag, make good eye contact, ask questions, encourage connection, bring something to take down notes or information
Dress appropriately. This does not always mean formally! Wear what makes you comfortable, ensuring that it gives a tidy appearance. When in doubt, business casual is a good look to aim for
Make connections – if you collect business cards at the fair, be sure to follow up with those individuals that you met; thank them for their time and conversation, express your interest in staying connected about opportunities, and include an electronic copy of your resume